A BRIEF HISTORY OF WEIGHTS AND MEASURES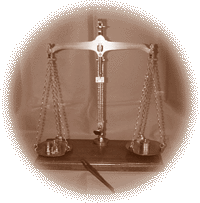 The earliest assessment of weight was simply the load which a person could carry. Measures of length, and thus area, were also assessed in relation to the body - the foot, a hand or a pace. Accurate measurement was only required by rulers who would weigh the treasures in the Royal strong room, whilst for ordinary people trade continued by barter.
The oldest known weights date back to around 8000 B.C. and by 3000 B.C., trade weighing had begun. This spread from the Indus civilisation and by 2500 B.C. the whole Babylonian and Egyptian empires were weighing goods for trade transactions. With the development of coinage around 700 B.C. the need for accuracy and standardisation became more important.
In England various systems of weights have come and gone. Different systems were used in different areas and in different trades. By Tudor times no fewer than six different measures of the pound weight were in use, according to what was to be weighed and in which industry.
In the field of length measurement there were similar variations. In the Thirteenth Century four different measures of the foot were in use in England and Wales, according to the area where they were used and whether they were used for building or land measurement.
Over the following centuries a slow process of standardisation followed with Monarchs and Parliament passing statues with the aim of producing conformity and accuracy. Standard weights and length measures were produced and maintained to provide accurate standards against which copies could be assessed.
In the 1790s in France the Metric system was introduced both for weighing and measuring. This system, based on natural constants, was adopted by 18 countries in 1875. In 1897 the Metric system became legal for trade use in Great Britain.
Today the United Kingdom, along with the United States, are the only major trading nations not solely using the Metric system. However, since the new millennium the number of imperial measures that can legally be used has been drastically reduced; these include the pint for beer and milk in returnable containers, and the mile for distance.